Microsoft Offers IP Advantage for Cloud Users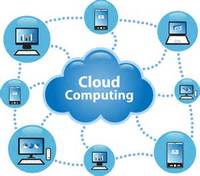 Microsoft is offering its customers intellectual property protection with the latest addition to its Azure cloud computing service.
The new program, called Microsoft Azure IP Advantage, provides Microsoft Azure customers with patent lawsuit protection, offering payment for any legal costs resulting from IP litigation along with access to thousands of patents for use in any legal action brought against them. Seemingly the perfect tool for startups, Azure's new focus on IP could help combat the rising number of cloud-related cases, up 22% a year for the last five years, according to Boston Consulting Group.
Microsoft first introduced Azure back in 2008 as a service for storing data, managing applications and more, similar to Amazon's Web Services (AWS) and Google's Cloud Platform. With hybrid cloud capabilities, Azure offers developers and IT professionals a solid platform upon which to build and deploy their applications however (and wherever) they want. The Azure Stack even allows users to utilize Azure services from their very own datacenters.
Just recently, Cisco announced that it will offer Microsoft's Azure Stack on its Unified Computing System (UCS) by Q3 2017. Cisco's UCS has successfully helped users manage big data environments and secure application workloads for years. In running Azure Stack along with its own platform, "[Cisco] customers gain a powerful, cloud-ready solution that gives them full control over how they manage data, governance, security and performance."
To learn more about how Microsoft is helping combat unnecessary IP litigation, click here.