USPTO Publishes Success with PAR for FY 2016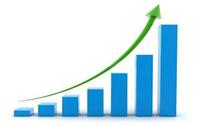 The USPTO recently published its Performance and Accountability Report (PAR) for fiscal year 2016, an annual report designed to share information on the USPTO's programs and their performances with members of the administration, Congress, and the general public. As we move forward into the New Year, we thought we'd take a look back and see all that 2016 had to offer. Here's a quick look at some of the report's findings:
"The USPTO is an important catalyst for U.S. economic growth…Through the prompt granting of patents, the USPTO promotes the economic vitality of American business."
In 2009, the USPTO was reported to have a backlog of 750,000 unexamined patent applications. By the end of FY 2016, that number had been reduced nearly 28%, to roughly 540,000 unexamined applications. With over 8,300 patent examiners and 4,000 other employees currently a part of the USPTO's workforce, the organization hopes to continue to thrive in the year ahead.
"The USPTO continues to play a critical role in shaping IP law through litigation, as both a party and as an amicus (i.e., "friend of the court")…In FY 2016, the USPTO prevailed a major victory in the first AIA-related case to reach the U.S. Supreme Court."
Cuozzo Speed Technologies, LLC v. Lee was an important case for inter partes review, a process created by the AIA and conducted by
the USPTO's Patent Trial and Appeal Board (PTAB) for challenging a patent's validity outside of court. After having its patent invalidated before the PTAB back in 2012, Cuozzo appealed to the federal circuit, claiming that "The Patent Office improperly instituted inter partes review," among other things. In a unanimous 8-0 ruling, the Court upheld the PTAB's process for review, backing its practice of using the broadest reasonable interpretation standard (BRI) in post-grant proceedings.
"The USPTO's strategic goals are aligned to the U.S. Department of Commerce's strategic goals and objectives. These priorities support the U.S. Department of Commerce's strategic objectives of increasing opportunities for U.S. companies."
In FY 2016, the USPTO exceeded several of its goals in key areas such as: optimizing patent quality and timeliness, maintaining the Patent Trial and Appeal Board's ability to provide timely and high-quality decisions, and providing leadership and education on IP policy and awareness. Heading into 2017, the USPTO hopes to continue to strive for organizational excellence, continue to increase patent quality and continue to build and maintain a diverse and committed workforce.