The Beauty of Innovation: Patented Natural Care Products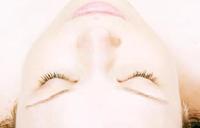 Innovation is everywhere, including the personal care and beauty industry, which is growing and changing rapidly as consumer interests shift toward more natural and organic products. According to a 2015 report by Grand View Research, Inc. the "organic personal care market" is expected to reach well over $15 billion by 2020.
At this year's Sustainable Cosmetics Summit, the North American, Latin American, European and Asia-Pacific editions, beauty and personal care industry experts and innovators explored the growing demand for organic alternatives. This year's U.S. summit held in New York covered topics such as: Green formulations, ethical labels, marketing innovations and more. Here's a quick look at two companies that are working toward the same goals:
Silk Therapeutics, Inc. is using the pure, transformative power of silk to create a new, all-natural antiaging skin care line unlike any other:
The small, Boston-based company recently filed five new patent applications covering a new class of liquid silk protein to be used in a variety of products that "treat, enhance or come in contact with the skin." In combination with other natural ingredients like Vitamin C, lemongrass, lactic acid and more, silk works to restore the skin's natural radiance and firmness without the use of chemicals or other "harsh" preservatives.
Solar D, the Australian "next generation sunscreen" company, is harnessing the power of the sun to create a skin protectant capable of simultaneously nourishing the body:
The only patented skin care product of its kind, Solar D is a sunscreen that aids in the body's natural production of vitamin D by permitting the passage of certain UVB rays. Its unique formula helps to protect skin and increase vitamin production, while eliminating the use of parabens, nanoparticles, PABA and other unwanted chemicals often found in sunscreens.
What innovative natural products have you tried? Share with us, here!