Patent Litigation: Out with the Old, In with the New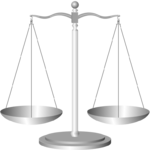 Patent litigation may be on the decline, but it certainly hasn't disappeared. According to Unified Patents' 1st Half 2016 Patent Dispute Report, the number of patent cases has decreased in the last half-year, totaling just over 2,000 from January-June 2016. However, industry leaders all over the world are still stuck battling it out over patent after patent, and it seems that as soon as one case closes, another opens. Here's a look at some of the more recent suits:
Fitness and device manufacturers Fitbit and Jawbone recently ended a long string of patent litigation and have just closed the book on their final trade secret suit. Jawbone first filed the suit after Fitbit allegedly pursued its competitor's former employees in an effort to gain access to confidential information. The International Trade Commission (ITC), however, just ruled in Fitbit's favor, deciding that the company did not unlawfully pursue or obtain trade secrets. In a press release following the ruling, Fitbit CEO and Co-Founder James Park states, "We are pleased with the ITC's initial determination rejecting Jawbone's trade secret claims…We have maintained that Jawbone's allegations were utterly without merit…Our customers can be assured that we remain fully committed to creating innovative products that consumers love…"
Michelin North America has also placed a wrap on its litigation, settling a year-long dispute with both Atturo Tire Corp. and Svizz-One Corp. The company first filed its patent suit back in May, claiming that Atturo and Svizz-One had infringed on its design patent for the Latitude Tour tire tread. Though the specifics of their agreement are to remain confidential, Michelin seems pleased with the end result and will continue to lead the industry in building "innovative premium tires."
While some are putting an end to their litigation days, BlackBerry is just getting started. With roughly 40,000 patents under its belt, the multinational company is hatching a number of new lawsuits, including two against smaller cellphone manufacturer, BLU, for the alleged infringement of 15 different patents. It's the first time that BlackBerry is looking to leverage money from its patent portfolio, offering licensing deals on "fair, reasonable, and nondiscriminatory terms," and otherwise pursuing litigation.
What case have you had your eye on? Share with us in the comments!