Uber Accelerates with Self-Driving Cars, Auto Patents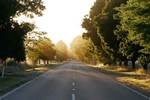 Uber is hitting the streets of the Steel City with an innovative new fleet of self-driving cars. The ride-sharing company recently announced that its Advanced Technologies Center in Pittsburgh will officially launch a new line of vehicles next month, each equipped with unique sensors, cameras, scanners and GPS technology that make it possible to operate without a driver.
The autonomous Volvos hitting the road next month aren't completely without human supervision, though. At least, not yet. During this test phase, each self-driving car will be dispatched with an experienced engineer as well as an observer to take notes. The rides are free and minor alterations are to be expected, but by 2017, Uber hopes to have successfully employed 100 autonomous vehicles.
It's been a long time coming for self-driving cars everywhere, and their development doesn't stop here. Auto and tech companies alike are still working harder than ever to make their mark on this new industry and to acquire the necessary patents to do so.
According to the 2016 State of Self-Driving Automotive Innovation Report published by Thomson Reuters earlier this year, more than 22,000 patents related to autonomous cars have been issued over the last five years. Most of these have been issued to automakers like Toyota, Bosch, Hyundai and GM. However, other companies like Apple, Google and Samsung have also patented technologies related to driverless cars, resulting in a unique partnership between tech and auto that Thomson Reuters refers to as "collaborative innovation."
Uber may be the first company to truly bring its autonomous vehicles to market, but others are close behind. Who do you think will take the wheel next?