Mylan Pharmaceuticals Under Fire for EpiPen Price Jump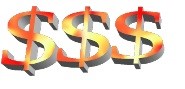 Mylan Pharmaceuticals is catching a lot of heat after raising the price of its EpiPen by over 400% in the last few years. Since acquiring the injectable allergy medicine in 2007, the list price for a two-pack of EpiPens has jumped from roughly $100 to just over $600.
Mylan CEO, Heather Bresch, recently told CNBC that the reason for the high EpiPen prices is due to the current healthcare system and the recent influx of high deductible insurance policies. In the interview, Bresch also noted that the EpiPen doesn't just go directly into the hands of the consumer, but first goes through prescription drug benefit managers, pharmacies and other retailers, leaving Mylan to collect net sales totaling just $137 per pen.
Mylan's EpiPen has long been the trusted (and only) brand of epinephrine auto-injector on the market, protected by four patents set to expire in 2025. The failure of potential generic versions from companies (like Sanofi and Teva Pharmaceutical Industries) in recent years has also given Mylan more leeway when it comes to pricing.
However, generic competition is still on the horizon, and many expect to see a less-expensive equivilant hit the market by as early as 2017. Until then, Mylan has upped the value of its coupons from $100 to $300 for patients with commercial insurance plans and opened its patient assistance program to more individuals without health insurance.
In a recent press release, Bresch states that, "We have been a long-term, committed partner to the allergy community and are taking immediate action to help ensure that everyone who needs an EpiPen® Auto-Injector gets one." To learn more about EpiPen, click here.