The Force is Strong with This Disney Parks Patent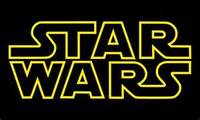 Star Wars enthusiasts are celebrating the development of Disney's latest attraction which is anticipated to be "the largest-ever single-themed land expansion at Disneyland Resort." The official groundbreaking of Star Wars Land took place back in April, and while an official opening date has yet to be announced, details regarding the new project continue to surface.
For example, Disney recently filed a patent for an "Audience Interaction Projection System," rumored to be a possible focus-point of the upcoming Star Wars attraction. In theory, drones flying around in a foggy room would be used to project beams of light, while participants are given "an LED-beaming 'lightsaber' that transmits infrared light." The intersection of the light from the drones and the "lightsaber's" infrared rays creates the illusion of a laser beam just like the movies.
According to the patent, "The visible light passes through an atmosphere containing particulate matter rendering the visible light as a beam that appears to emanate from the device rather than from the light source." Ideally, there would also be a way to implement vibration or some other haptic feedback when the light sources intersect.
The 14-acre park expansion is also expected to feature opportunities for guests to take a ride on the Millennium Falcon and actively participate in the battle between the dark and light sides. According to Bob Chapek, chairman of Walt Disney Parks and Resorts, who first announced the new attraction at the 2015 D23 Expo, every restaurant and store located in the new park will be operated by characters who are out of this world. All aspects of the park will be kept in story, allowing visitors to fully immerse themselves in the Star Wars experience and truly live their adventure.
Check out more of the details, here.