Yahoo! Pushes Forward with Upcoming Patent Sale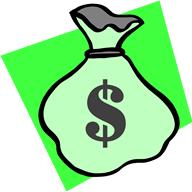 Yahoo Inc. is putting its patents and intellectual property up for sale, accepting bids from some of the world's largest companies.

Earlier this year, Yahoo CEO Marissa Mayer announced plans to cut jobs and sell patents and real estate in an effort to bring the once-great internet giant out of a long-running slump.
The company received more than 10 bids ranging from $4-8 billion during first-round proposals in April and expects to attract even more with its "Excalibur" patent portfolio.
Rumor has it that the 3,000 patents up for sale could be worth more than $1 billion.
Verizon allegedly bid $3 billion for Yahoo's core web business, while ATT is reported to have submitted a $5 billion bid for the core business, patents and real estate. The sale of Yahoo's core web business also includes roughly 500 US issued patents, along with several hundred that are still pending.
Despite continued high web traffic, with nearly 1 billion users, Yahoo has been struggling since hitting its peak in early 2000. In an attempt to bounce back, Mayer is not only putting the company's patents up for auction but could also be cutting the company's workforce by 15%, closing several offices overseas. The company will continue accepting preliminary bids for the patents through mid-June.
According to Zacks Equity Research, a Yahoo spokesperson confirmed that the sale "represents a unique opportunity for companies operating in the internet industry to acquire some of the most pioneering and foundational patents related to web search and advertising."