Samsung Looks to the Future with Smart Contact Lens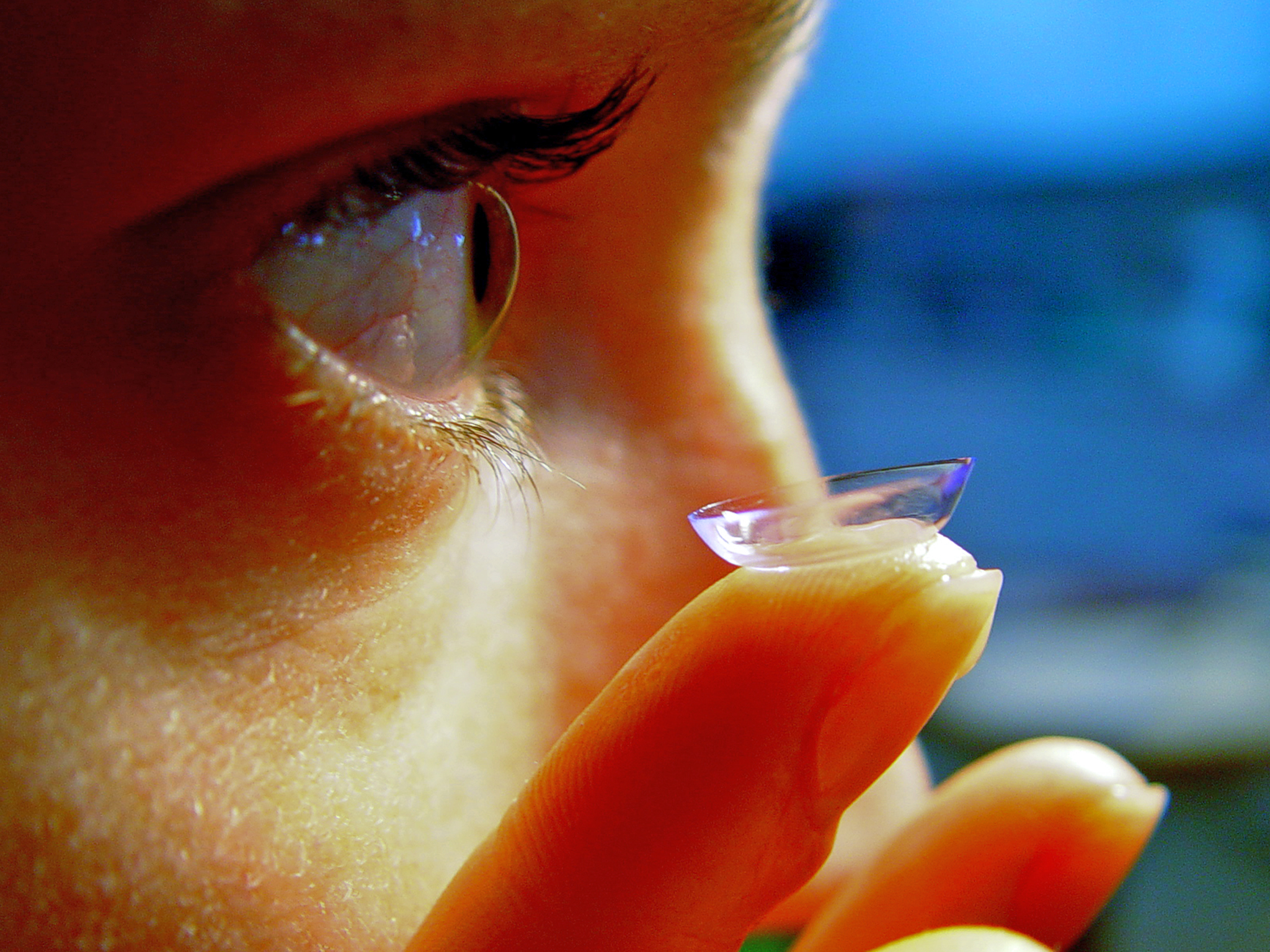 Rumors regarding a certain Samsung patent have tech lovers looking forward to the future.
A patent for a smart contact lens, filed by the South Korean tech giant back in 2014, recently surfaced and could help take wearables to a whole new level. The unique eye lens is described as having a small display unit in its center, along with built-in camera, antenna and sensors.
In the near future, users may actually be able to take a photo in the blink of an eye. Sensors imbedded in the contact lens detect eye movement and blinking, triggering a specific command, like taking a picture. Data and images could then be sent via Wi-Fi to an external device, like a user's smartphone, for processing.
These same sensors may also one day be used to help monitor a user's health status. You might remember hearing about Google's Smart Contact Lens Project, which uses "a tiny wireless chip and miniaturized glucose sensor that are embedded between two layers of soft contact lens material" to monitor blood glucose levels in patients with diabetes. The same potential lies with Samsung's latest patent.
With fit gear and watches well under way, Samsung continues to make huge strides in the wearable tech industry. In a recent press release the company notes, "[Samsung] has always sought to foster a culture of innovation and social responsibility throughout our many offices…" and according to this year's Reputation Institute survey, "Samsung has experienced a 'meteoric' rise in how the public views us…listed among the top three most reputable companies in the U.S."
To see what else this innovative company is up to, click here.