ASU Celebrates Record-Breaking Year in Patents and Innovation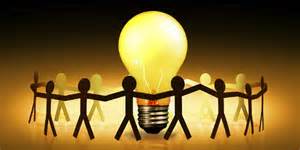 Arizona Technology Enterprises and Arizona State University faculty are celebrating a record-breaking year in patents, inventions and startups.
Since its inception in 2003, Arizona Technology Enterprises has been the exclusive intellectual property management and technology transfer organization for Arizona State University. Together, the two establishments have seen the launch of more than 80 startups centered around ASU innovations and raised over $500 million in funding.
Last year alone, AzTE and ASU received $40 million in venture capital and other funding and were issued a record-breaking number of patents. The university also saw a high number of invention disclosures, including the development of new alloys for rechargeable batteries, a new method of detecting valley fever, and hundreds more.
ASU also happened to nab the number one spot on the U.S. News World Report's list of the most innovative schools in 2015 and has since showed no signs of slowing down. Just recently, the university of was selected by the U.S. Air Force to help build The Space Weather and Impact Monitoring Satellite (SWIMSat), a new craft that will monitor threats like meteor strikes and solar flares from outer space. Students in the School of Earth and Space Exploration will be responsible for designing the "shoebox-size spacecraft" expected to launch in 2019.
In a speech given earlier this year on innovation in Arizona, ASU President Michael Crow stated that, "We intend to be able to be the institution which is able to innovate at a rate of speed sufficient to sustain our outputs, people, ideas, and things, at a level necessary for Arizona to continue to evolve to be an unbelievable place economically, socially, culturally, environmentally…"