GSK Announces New "Graduated" Approach to Patents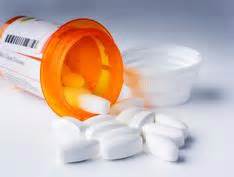 GlaxoSmithKline recently made the shocking announcement that it will no longer seek patents for pharmaceuticals in developing and other low-income countries.
In a recent press release, CEO Sir Andrew Witty stated that, "Intellectual property protection is a vital part of healthcare innovation, providing necessary incentives for investment in research to create new treatments which can help people around the world…However, we recognize that the global healthcare challenge requires us to be flexible in our approach and responsive to different needs…"
Now, GSK is working with the United Nations and World Bank to provide affordable, generic versions of its drugs to those most in need. Together, these organizations have created a list of the 50 poorest countries, in which the pharmaceutical giant will cease all efforts to gain patent protections.
In more of the "middle income" countries, GlaxoSmithKline has announced plans to license patents to generic drug makers for a small royalty. The company also hopes to add several of its future drugs to the Medicines Patent Pool, a UN-backed organization founded in 2010 to help increase global access to medications and treatments for HIV, Hepatitis C, and other serious illnesses."
According to the FDA, the average cost of a generic drug is roughly 80% lower than its brand name counterpart. GSK hopes that its new approach will inspire other companies to act similarly, providing lower-income individuals and families with more affordable treatment options. To learn more, click here.