Pfizer Settles Seven Year Lawsuit with $784 Million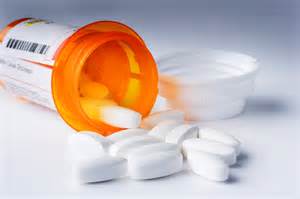 Just recently, Pfizer announced that its Wyeth unit will pay nearly $785 million to settle a long-standing lawsuit regarding its heartburn drug, Protonix. Wyeth first came under investigation by the U.S. Justice Department back in 2009, after the company allegedly failed to offer state Medicaid programs the same rebates being provided to nongovernment customers during a period lasting from 2001-2006.
In doing so, Wyeth saved hundreds of millions of dollars in discounts, violating the Federal Civil False Claims Act among other laws, according to officials at the time. Though the company has agreed to pay the disclosed amount in order to resolve cases still pending in the U.S. District Court of Massachusetts, Pfizer has stated that it in no way affirms an admission of liability.
Pfizer first acquired Wyeth back in October of 2009, purchasing the rival company for $68 billion. The merger was one of the largest in pharmaceutical history, and helped Pfizer ride out the loss of its patent on Lipitor, considered to be the top-selling drug of all time. The company's patent on this successful cholesterol-lowering medication expired in 2011, and Pfizer suffered a 6% decrease in revenue as generic versions of the drug quickly became available.
In a statement announcing the new merger at the time, Pfizer Chairman and CEO Jeffrey Kindler said, "The combination of Pfizer and Wyeth provides a powerful opportunity to transform our industry. It will produce the world's premier biopharmaceutical company… an industry leader in human, animal and consumer health….Its geographic presence in most of the world's developed and developing countries will be unrivaled."
To learn more about this pharmaceutical company, click here.