Auto & Tech Companies Drive Autonomous Vehicle Development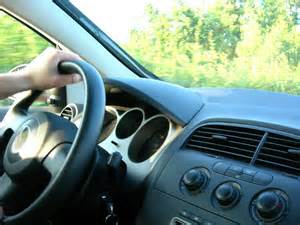 With driverless vehicles predicted to hit the market as soon as 2020, auto and tech companies alike are vying to get their self-driving cars on the road.
At the consumer electronics show in January, Ford announced that not only would it be investing more than $4 billion in electric vehicle technology, but that the company would also be significantly increasing its autonomous vehicle testing.
Toyota is also stepping up its efforts to get its self-driving cars on the road and currently holds roughly 1,400 patents related to autonomous vehicle technology. The industry leader recently announced the formation of a new engineering team dedicated to "research and product development in many areas, including artificial intelligence, robotics and autonomous passenger vehicles." 16 former employees of Jaybridge Robotics will soon begin work at the Toyota Research Institute in Cambridge, Massachusetts.
Though automakers certainly seem to be leading the pack when it comes to self-driving cars, tech companies are quickly catching up. According to the Intellectual Property and Science division of Thomson Reuters, Google ranks 26th in autonomous vehicle patents. And, despite a setback last month after one its driverless cars crashed into a bus, the tech giant is just as ambitious as ever. So far, the company has developed prototypes that have traveled over one million driverless miles.
Nvidia, a relatively smaller technology company based in Santa Clara, CA, is also making a name for itself, with more than 7,300 patents focused in areas such as gaming, visualization and automotive. Lately, the company has been working on developing new computing and AI software that could help program self-driving cars in the future and has even lent some of its technology to companies like BMW, Tesla and Audi.

Kicking off CES 2016, Ford CEO Mark Fields addressed the audience in a press conference, stating, "I predict that 2016 is going to be a revolutionary year for the auto industry and transportation, the year that we're going to see major breakthroughs, breakthroughs that change the way the world moves."

What companies do you have your eye on? Share with us in the comments!