Couple Lends 3-D Printed Hand to Those in Need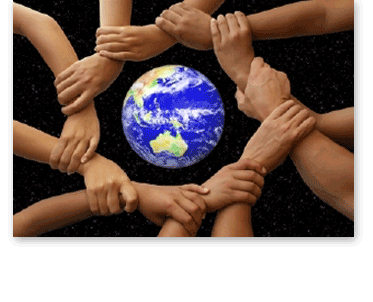 In 2011, Ivan Owen and his wife Jen were just a normal innovative couple, excited to demo a functioning, mechanical hand that Ivan had built for their first ever steampunk convention. They couldn't have known that, four years later, they would become a part of a revolutionary community that provides people across the globe with the necessary tools and instructions to create their own prosthetics.
It started with a Youtube video of Ivan and his "large mechanical hand," which led to an email from a carpenter in South Africa who had lost his fingers in an accident. Inspired by the man's story, the Owens helped him to create an affordable, custom prosthetic, using everyday objects from around the house to create a new set of working fingers.
Following that success, the couple received a second email, this time from a woman whose son, Liam, was born without fingers. Recognizing the need for an affordable prosthetic that could be easily resized and replaced as the boy grew, the Owens used 3-D print technology to build him a new hand. It was at this point that the two realized the potential of 3-D printing for prosthetics and began publishing their design files as public domain.
In 2013, inspired by Liam's story, RIT professor Jon Schull decided to create a Google plus group for prosthetic makers, inviting people from across the globe to share their ideas and volunteer their services to those in need. What started with 100 people has now grown into the e-NABLE Community of more than 7000 members, each of which has contributed their own unique ideas and shared their design files with the world.
Today, more than 2000 prosthetics have been designed and printed for individuals in over 45 countries. On the organization's website, Jen Owens writes, "It is incredible to think that a simple prop mechanical hand was the catalyst for what is now a

global movement and a community

of makers…who are using their 3D printers and design skills to create free 3D printed hands and arms for those who need them."