Company Aims to Turn Back Time with Patented NASA Tech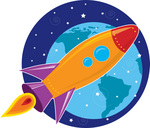 Earlier this year, NASA launched a new initiative to help entrepreneurs in all industries get a head start by opening up more than 1200 of its patents. Startup NASA gives qualifying startups free access to more than 1200 patents covering an array of technologies, from communications and sensors to aeronautics and humanoid robots.
One company is using the opportunity to create a product that will help consumers fight the physical signs of aging. Using licensed NASA patented technology, REJUVEL 3D has introduced Ageless Infinity, "the first ever three-dimensional skin renewal system." The product uses technology from the following patents:
– U.S. Patent No. 6,730,498 for "Production of functional proteins: balance of shear stress and gravity"
– U.S. Patent No. 6,485,963 B1 and 6,673,597 B2 for "Growth stimulation of biological cells and tissue by electromagnetic fields and uses thereof"
Ageless Infinity takes advantage of NASA's bioreactor technology, initially created to study the effect of microgravity on cell growth. A rotating vessel creates a 3-Dimensional space in which cell cultures can grow and communicate more effectively than in a traditional 2-D environment. Cells born in this 3-D state grow just like cells in the human body and are exposed to increased stimulation and multiple nutrients. The resulting biomolecules released from the cell cultures are worked in to the REJUVEL 3D formula.
Ageless Infinity has been clinically proven to reduce the appearance of fine lines, reduce discoloration, and restore youthful volume and glow. The product has also been "Space Certified" by the Space Foundation and is marketed as a technology developed in outer space. To learn more about the impact NASA is having on small businesses, click here.