USPTO Proposes New Rules for PTAB Trials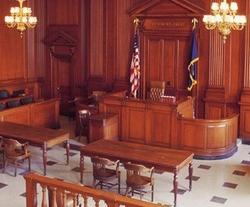 With its "Road Show Series" already underway, the USPTO is continuing to amend the rules of practice for trials before the Patent Trial and Appeal Board. The Office's first set of proposed rule changes came back in May, following a two month "listening tour," and addressed minor issues such as increased page limits for motions to amend and petitioner reply briefs.
Now, the USPTO is proposing a second set of changes, more focused on "big picture" items such as:
– Testimonial evidence submitted with preliminary responses- Patent owners would have the ability to include new testimonial evidence, such as "expert declaration."
– Rule 11 requirements- Changes here would place new requirements on practitioners, making it easier for the USPTO to "police misconduct."
– Claim construction standards- The Patent Trial and Appeal Board would use the same claim construction standard used by district courts for any patents set to expire during trial, and would continue to use the "broadest reasonable interpretation" for all other cases.
In a recent blog posting, Michelle Lee wrote of the new rules that, "Given the still-continuing rise in petitions being filed, the agency is seeking sensible ways to proactively manage its operations and resources by making these proceedings more efficient, while being fair and continuing to provide decisions of high quality."
Currently in the process of completing this year's Road Show Series titled, "Enhancing Patent Quality and Conducting AIA Trials," the USPTO is asking for the continued submission of public comments and suggestions. The show's next stop in the series is Dallas, Texas on August 26th, followed by USPTO headquarters in Alexandria on the 28th. A final issuance of the new rules is expected to be out by the end of the year. For more information, click here.