Nokia Sensing XCHALLENGE Announces Grand Prize Winner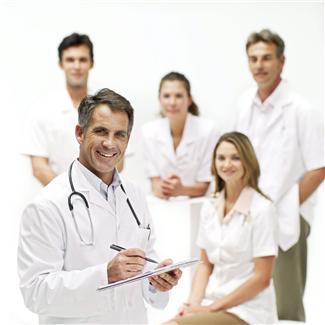 The Nokia Sensing XCHALLENGE is a competition focused on the development of hardware sensors and software sensing technology for healthcare. With a global reach and over $2.25 million in prize money, the competition hopes to help provide affordable and personalized healthcare.
Sensing technology has proven to be an important aspect of today's healthcare system, helping to speed the detection of and track the spread of disease, analyze mental states and track patterns of behavior, and reliably predict both genetic and environmental risk factors for diseases.
The Nokia Sensing XCHALLENGE, broken down into two distinct competitions, ahs finally announced its grand prize winners:
Winner of competition #1 is Boston-based Nanobiosym Health RADAR, awarded $525,000 for its Gene-RADAR sensing technology. The group's innovative mobile technology is capable of taking a single drop of blood, saliva or other bodily fluid and analyzing it for disease pathogens in just under an hour. Users simply place a drop of fluid on a disposable chip, insert the chip into the iPad-size device, and watch as it compares specific DNA and RNA markers to detect a number of different diseases. It's an easy-to-use, more cost effective method of diagnostic testing which could prove especially helpful in developing countries.
Winner of competition #2 is Massachusetts-based DNA Medicine Institute (DMI) for its Reusable Handheld Electrolyte and Lab Technology for Humans (rHEALTH) system. The technology uses a compact portable device to perform hundreds of clinical tests on a single drop of blood and is capable of detecting anything from the common cold to Ebola. It's a reusable microfluidic device which provides cell counts and measurements of a number of biomarkers such as electrolytes, proteins and antibodies. Initially developed to help monitor astronaut health on the International Space Station, the applications for such a device have proven to be much more widespread.
Nokia continues to invest in technologies that help to further promote networking, connectivity and advanced healthcare and personalized well-being. To read more about the XCHALLENGE, click here.