Amazon Robots Ready for Holiday Shoppers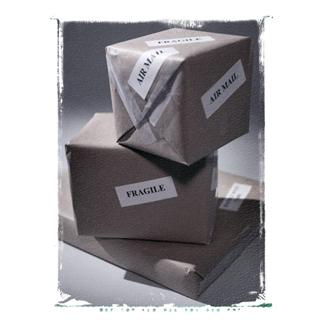 Amazon is gearing up for the holiday season, putting a team of robots to work in its warehouses. Bright orange and resembling a larger Roomba, these robots are designed to help lift and carry merchandise from warehouse shelves to the workers that pack items for shipping. Warehouse "pickers," as they are often referred to, generally walk up to 20 miles a day, picking about 100 items each hour. Now, with the help of their robot friends, Amazon's pickers have tripled that number.
The humans working the warehouse this Christmas will get a bit of a break, with up to 20 robots working for each picker. At one particular warehouse in California, Amazon replaced their fixed shelving on four flours with the new workers. Amazon CEO Jeff Bezos hopes to have 10,000 robots working throughout the company's warehouses by the end of this year.
According to the International Business Times, it typically costs Amazon $3.50 to fulfill a single customer's order. The new robots could help save the company as much as 40% of those costs – up to $900 million each year.
The robots are produced by Kiva Systems, a company purchased by Amazon for just short of $800 million a few years back. Kiva's foundation was built on finding solutions for better order fulfillment. The company states that "Using hundreds of autonomous mobile robots and sophisticated control software, the Kiva Mobile-robotic Fulfillment System enables extremely fast cycle times with reduced labor requirements, from receiving to picking to shipping."
Amazon is smart to get these robots up and running before the holidays hit, as last year the company reportedly sold more than 36.8 million items on Cyber Monday alone. Amazon has a busy season ahead of them.