Vienna Tech Festival Gives Flying Cars the Green Light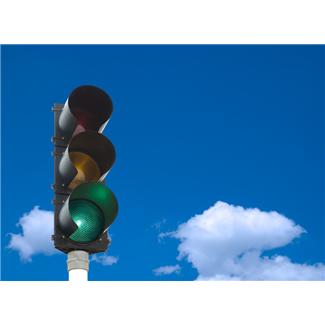 AeroMobil, the Slovakian company responsible for the flying car, recently released a new prototype. The AeroMobil 3.0 made its first appearance at a technology festival in Vienna this week, equipped with new technologies and advanced features that shorten take-off time and improve safety both in air and on the road.
With steel framework and carbon coating, the latest prototype has a flight range of about 430 miles and a top speed of 124 mph. It's relatively fuel efficient too, getting approximately 30 miles to the gallon on the road. The AeroMobil 3.0 has been in regular flight-testing since October and is expected to meet European regulations for both road and flight vehicles.
Co-founders Stefan Klein and Juraj Vaculik claim that their vehicle is safe to operate. It drives just like a normal car on the road, and all that's needed for take-off is a 650-foot paved or grass strip. Anyone with a pilot's license can operate the AeroMobil, and with advanced equipment like GPS and an emergency parachute system, they'd have all they need to make a safe landing.
The "world's most advanced flying car," however, would come at a price – a few hundred thousand dollars. It might be the car of the future, but it will take years to meet all of the certifications and regulations required before hitting the market. It's creators are convinced, though, that someday this will be the car that frees us all from "traffic jam and airport prison."