UK Prime Minister Announces Plans to Fight Dementia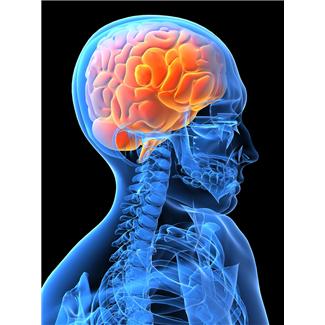 At an industry conference in London yesterday, UK Prime Minister David Cameron announced the launch of a new program aimed at increasing funding for research related to dementia.
Alzheimer's Disease International reports that there are currently 44.4 million people suffering from dementia worldwide, and research related to the disease is severely underfunded. On a global scale, it is estimated that Alzheimer's receives roughly twelve times less funding than cancer research. In the US, the National Institute of Health spends roughly $6 billion on cancer research, $4 billion on heart disease, and $3 billion on HIV/AIDS research each year, while only spending $480 million on Alzheimer's research.
The UK government, however, hopes to change these statistics by instituting legislation that focuses on patents, funding, and treatments for the disease. In an effort to fight what he calls 'one of the greatest enemies of humanity," the Prime Minister announced plans to increase overall funding for research and extend patents for existing dementia pharmaceuticals, while giving patients earlier access to new (and even unlicensed) drugs.
One particular option being discussed is that of "adaptive licensing," which would allow for a restricted number of patients to receive new treatments as testing and development are still in progress, before the treatments are licensed. Because it is such a time-sensitive and life-threatening disease, adaptive licensing may better serve Alzheimer's and other dementia patient needs, giving a number of those diagnosed earlier access to new technologies and drugs that could help slow progression and minimize symptoms.
The UK has also launched the world's largest dementia study, a $27 million effort, which will analyze data from over two million people. Run by the UK's Medical Research Council, the study is a collaborative effort between drug makers and eight different universities and is following the UK-hosted G8 Dementia Summit held in December of 2013. The international meeting brought together health ministers, researchers, drug makers and others to discuss the disease and future preventative efforts, and concluded with a goal of finding a cure or effective treatment by 2025.
In her address at the 2013 meeting, World Health Organization director, Dr. Margaret Chan said, "As we all know, research on dementia has not been proportionate to the huge burden caused by this condition, the numbers affected and the human and fiscal costs… This summit is a ground-breaking event, with a powerful set of proposals and a strong sense of urgency to catch up with a runaway human tragedy. Acting together, G8 countries aim to transform the current approach to dementia, which is often summarized in four words: Nothing can be done."
By 2050, it is expected that over 135 million people will have been diagnosed with dementia. There is currently no cure. For more information, click here.