Vonage Receives Patents to Better Worldwide Device Functions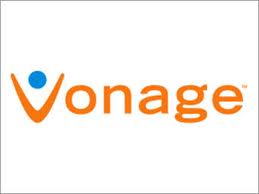 Were always talking about the latest Apple patents or spilling the details on the newest Microsoft development, but recently Vonage has popped back up on our radar- a little breath of fresh air. This large, though sometimes underrated, Communications Corporation recently received two new patents striving to better the function of devices worldwide.
One of their more recent patent acquisitions relates to a Method and Apparatus for Placing a Long Distance Call Based on a Virtual Phone Number. Long distance calling charges vary by provider, but can range anywhere from $10-$30 a month as part of plan- or more. Individual long distance calls can run even higher.
Vonage, with their latest patent, eliminates these costs with the use of virtual phone numbers. These allow non-Vonage customers to call a Vonage user for the cost of a local call. Each user can choose where these virtual numbers come into play. Virtual numbers are offered by the company in over 20 countries.
The second patent that Vonage recently acquired deals with a Method and Apparatus for Busy Override in an Internet Protocol Based Telephone System. With this development, call waiting features are provided an override capability in order to patch urgent calls through.
What dictates an urgent call? Thats to be determined by the pattern of call attempts from an individual caller. If theres an emergency and Moms frantically trying to reach you while youre on the phone, this feature would place her call through based on priority. (Just hope she wouldnt abuse this application!)
Whats great about Vonage is their continued dedication to technologies that are both innovative and useful. The industry leader seems less drawn to the futuristic frills that we so often see from some of the other top companies and more aimed toward providing outstanding service and effective real-world applications to its customers.