Apple Receives Patent for the iWallet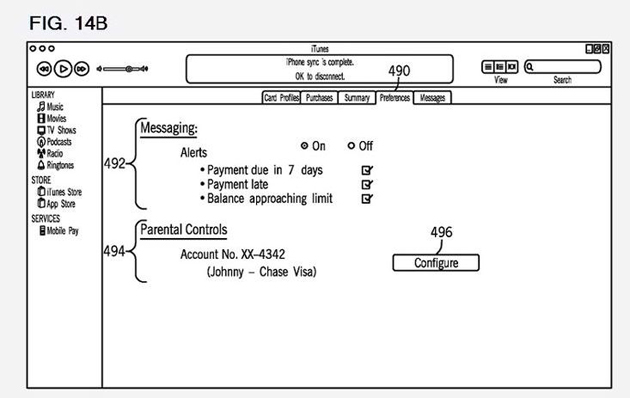 Rumors for the iWallet began back in 2010 as Apple began to express an interest in breaking out of the App Store and into mainstream real life. Just recently, the company was awarded a patent for the iWallet technology, making the possibility of such an application even more real.
The technology would work as a sort of centralized banking system in which Apple would keep your credit and debit cards on file. Using the iWallet app, users would pay for items with the swipe of a barcode and the bill would be sent directly to their iTunes account.
Parents may also find the application to be convenient in limiting a childs spending habits. In the iTunes Store, certain control settings allow parents to limit the content available for purchase (eliminating mature/offensive material). Similarly, the iWallet will give the main account holder the ability to limit transactions to certain items like food, while blocking others like clothing or accessories. Spending limits may also be set, as well as restricting purchases to certain locations.
If the user wants to make a purchase outside of the predetermined settings, a request may be sent to the account holder for permission.
Apple has a long road ahead of them in order to break this new type of technology into the mainstream. While younger generations are excited and eager to see this type of application take off, most adults with a smartphone today dont feel comfortable yet using the smart part of it.
In a recent study it was found that over 60% of people surveyed feel especially uncomfortable when it comes to using their phones to store important personal information like a credit card or bank account number. Security would have to be high in order for the technology to really be a success.