It's A Bird, It's A Plane, It's…Disney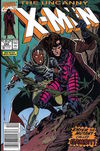 The Walt Disney Co. is making plans to incorporate new rides into its parks after its recent purchase of mass media corporation 21st Century Fox. The $52.4 billion deal is just the first step in Disney's entrance into the world of video streaming, one that could also give the company a competitive edge over online giants like Netflix, Amazon and Apple.
Under the conditions of the deal, Disney will acquire roughly two-thirds of 21st Century Fox, not including Fox News, the Fox broadcast network and FS1 sports. It will also acquire the rights to blockbuster favorites like Avatar, X-Men, Deadpool and Fantastic Four, which could lead to some popular additions to its parks.
Prior to this deal, Disney (which purchased Marvel Entertainment back in 2009) had come to an settlement with Sony regarding the rights to its Spider-Man character, agreeing to share the rights and divvying up the profits. Now, Disney may be looking for ways to tie the superhero into one of its rides, with a patent filing for a "Track-based Swing Ride with Long Arm Pendulum." Meant to give riders the sensation of swinging through the city on webs, this unique new ride could be one of the earlier installments at the recently announced Marvel land at Disney California Adventure.
The new superhero-themed park attraction could also feature a Captain America experience, as another of the company's more recent patents points out. The application describes a virtual reality experience where users wearing a retractable arm piece with a Captain America shield would throw the shield towards pre-programmed targets. The patent describes the possibility of varying degrees of difficulty and potentially even creating "a simulated battle scenario" in which the guests can participate.
Between its ownership of Marvel and 21st Century Fox, Disney may now start to play a larger role in the world of superheroes. What superhero-themed patents would you like to see come to life? Share with us in the comments.