Clean Meat, Plant Patents & The Future of Food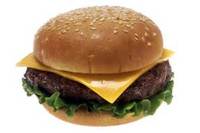 In 2013, Dr. Mark Post, a biologist from Maastricht University in the Netherlands, revealed the first lab-grown hamburger at an event in London. Using muscle stem cells taken from a cow, Post grew 20,000 muscle fibers in a petri dish over a period of three months to create a five-ounce burger that could, in time, revolutionize the meat industry. Animal agriculture has been proven to be a costly, unsustainable and environmentally degrading practice, among other things, which has spawned a new wave of companies looking to invest in clean, cultured and even plant-based alternatives.
Clean meat startup, Memphis Meats, is one company seeking innovative new ways to produce high-quality, real meat without the animal. Based in San Francisco, this unique startup is committed to producing real meat from animal cells, without the practice of raising and slaughtering real animals. Memphis Meats debuted the first-ever clean meatball in 2016, and the world's first clean poultry in March 2017. Since then, the company has gained the support of a number of investors, including Bill Gates, and has raised about $22 million in fundraising to date.
Josh Tetrick, the entrepreneur behind plant-based food company Hampton Creek, is on a mission to beat a number of other food-tech startups in bringing lab-grown meat to market- only his company is turning to plant cells, rather than animal cells, to do it. Hampton Creek, first founded in 2011, aims to produce healthy, tasty, and affordable foods, all by exploring the "18 billion proteins, 108 million lipids, and 4 million polysaccharides" in the plant kingdom. So far, Hampton Creek has successfully produced mayonnaise, cookie dough, salad dressing and more- all without the use of animal-products- and has acquired a number of patents related to its machine-learning platform and methods of probing plants for molecules.
Similarly, Impossible Foods, a startup based out of Silicon-Valley, is seeking to create a healthier and more sustainable food future. Also founded in 2011, this ambitious and environmentally-conscious company has created a burger made from natural ingredients such as: wheat protein, potato protein, coconut oil and heme. The company boasts, "Compared to a burger made from cows, making an Impossible Burger uses about 1/20th the land, 1/4th the water, and produces 1/8th the greenhouse gas emissions."
For more info, check out these companies at the links above, and share your thoughts on this unique technology with us in the comments.