L'Oréal Battles Small Startup in Patent Infringement Case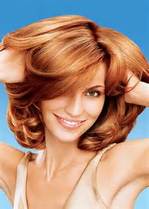 L'Oréal USA has recently become involved in a patent case with Olaplex , a small California-based company that claims to have created the first effective bond multiplier system for color-treated hair.
The small startup sued L'Oréal after the U.S. branch of the French cosmetics company allegedly copied its hair treatment system, using Olaplex's patented technology to create its own 'knock-off' versions of the product: Matrix Bond Ultim8, Redken pH-Bonder and L'Oréal Professionnel Smartbond.
The technology behind Olaplex's three-step system is currently protected under eight worldwide patents and "works on a molecular level to seek out broken bonds in the hair that are caused by chemical, thermal, and mechanical damage." The active ingredient, Bis-Aminopropyl Diglycol Dimaleate, works by repairing the hair's sulfur hydrogen bonds, often damaged during chemical and thermal treatments, to create strong, healthy and beautiful hair.
Olaplex claims that L'Oréal first gained access to its patents and other confidential information during talks of a potential merger back in 2015, a deal that was quickly forgotten by the cosmetics giant after information was exchanged and nondisclosure agreements were signed. This isn't the first time L'Oréal has had to defend itself in court, either. Just a few months ago, the company was hit with a class action lawsuit after consumers using its SoftSheen-Carson Optimum Amla Legend Relaxer came forward with reports of significant hair-loss.
However, despite its recent legal woes, L'Oréal seems to remain in good spirits, claiming that the allegations made by Olaplex have no merit, and that it will defend its position "vigorously."