Google Purchases Foxconn Patents for Wearable Tech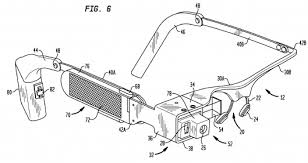 Google has been hard at work on its Project Glass, a program intended for researching and developing an augmented reality head-mounted display unit. These futuristic eyeglasses, designed to display information comparable to that which is on a person's smartphone, would operate on voice command and the Android operating system.
As a part of the company's latest efforts, Google recently purchased a number of wearable technology patents from the Taiwanese company, Hon Hai Precision. These patents are in relation to head-mounted displays that enable virtual images to be super-imposed over real-world view, often used for aviation, engineering and gaming.
It's an interesting transaction, as Foxconn Technology, the "child-company" of Hon Hai Precision, is well-known as the main supplier in Asia for one of Google's biggest rivals: Apple.
Google's latest Glass project is sure to be in competition with any wearable technology that Apple might be working on, more specifically its heavily rumored iWatch. The highly anticipated wrist-piece is expected to come equipped with the latest Apple apps and operating system- and yes, that includes Siri.
Currently, around 60% to 70% of Foxconn revenue can be linked to the assembly and supply of Apple's iPhones and iPads, though those numbers may change in light of the company's more recent deal with Google.
Regardless, Foxconn seems to be comfortable with the transaction, having always worked with a multitude of companies in an effort to better diversify the company's income.