Facebook's Patent Activity Didn't End with the Winklevoss Twins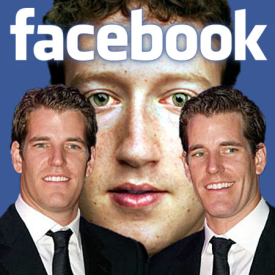 If you dont know what Facebook is, youre probably not a very cool person. Ok, maybe that is a bit harsh, but with over 500 million users, Facebook may be the most popular social media network currently out there. According to Hoovers, When it comes to social networking, it's wise to put your best face forward. Facebook is the latest star of the online social networking craze. Users post photos and information about themselves and connect with one another through online profiles. The site was launched in 2004 by Harvard undergraduate Mark Zuckerberg, as an online version of the Harvard Facebook. (The name comes from books of freshmen's faces, majors, and hometowns that are distributed to incoming students.) It began by connecting students, but later opened its service to the general public. Microsoft powers the site's Web search and provides its search ads. Investors include Goldman Sachs and investment group Digital Sky Technologies (DST). Globally, Facebook owns or has filed about 235 patents, 176 of which are from the US, DE, GB, FR, JP, EPO or PCT. Facebook didnt just file for patents in common patent authorities either, they filed all over the world, including Australia, India, China, South Africa, Canada, etc. Of the 25 US utility patents that Facebook owns, only 3 are or have been involved in litigation, and of those three, all were filed by other companies and purchased/licensed by Facebook.
Shown below is a 2D Bar Chart of Patent Count vs Main IPC Class, and a 2D Bar Chart of the Patent Count vs Year for the 176 patents/filings from the US, DE, GB, FR, JP, PCT or EPO.
Patent Count vs Main IPC Class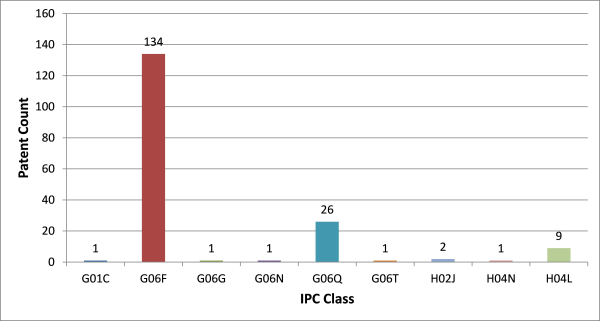 The vast majority of Facebooks patents reside within IPC G06F Electric Digital Data Processing.
Patent Count vs Year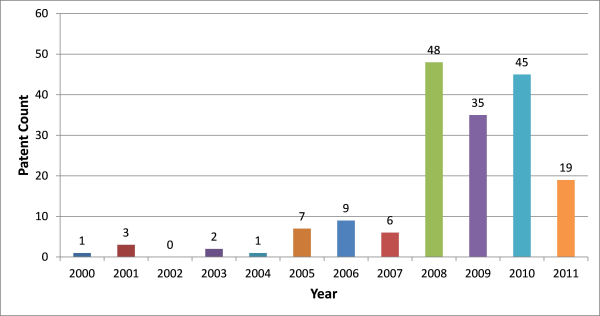 Facebooks patent portfolio goes back to 2000, however, 2008, sofar, is the year with the highest patent activity.
– A.S.