Clean Chemistry Water Treatment Technology & Patents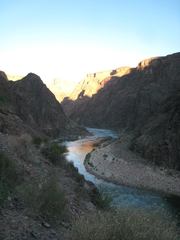 Colorado clean tech company, Clean Chemistry, recently received three patents covering its innovative water treatment processes, specifically its "formulae, synthesis methods and use of unique oxidant chemistries." The patents are related to the use of reactive oxygen species (ROS) to reduce and remove contaminants from a large variety of water sources, providing clean water in any number of industrial settings.
While most conventional water treatment methods can leave behind toxins, damage equipment and create an overall unsafe work environment, Clean Chemistry is helping provide a safe and efficient alternative. The ROS process uses "short-lived forms of oxygen that react quickly with target contaminants leaving benign residuals," such as oxygen, water and biodegradable salts.
Since its inception in 2012, Clean Chemistry has maintained a strong focus in the oil and gas fields, paving the way for new and environmentally friendly water treatment systems to take effect. One solution covered under the recently acquired patents is PeroxyMAX, a liquid chemistry designed for oil-water separations, solids separation and contaminant oxidation and removal. This particular system is marketed to be fast, simple and more efficient than chlorine dioxide and other existing methods of treatment.
The company's website states that, "Competing ROS treatments are effective in relatively clean water, but are very inefficient in highly contaminated water…Our ROS solutions provide high concentrations of multiple reactive species which are effective over a wide pH range (5-12), at high salinity and with high suspended solids…Clean Chemistry possesses competing IP and technologies it feels are valuable for future ROS product development." The company has even taken part in the EPA's P2 (Pollution Prevention) Recognition Program, which aims to recognize companies engaging in work and developing technology related to pollution prevention and other environmental issues.
To learn more, click here.