IBM Still Number One in U.S. Patents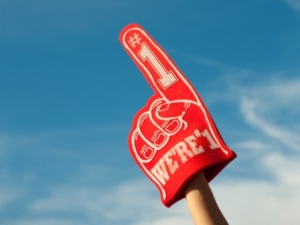 IFI Claims Patent Services recently released its annual ranking of the Top 50 US Patent Assignees, with IBM sitting at number one for its 23rd consecutive year. Responsible for this year's success, according to IBM's chairman, president and CEO Gini Rometty, is the company's "unparalleled commitment to the fundamental RD necessary to drive progress in business and society." More specifically, IBM has continued to expand its efforts in the areas of cognitive and cloud computing.
The tech company received more than 7,300 patents in 2015, a slight decrease from the 7,500 issued the year before, but still plenty enough to keep its lead. Samsung maintained its position at number two, acquiring just over 5,000 patents, with Canon trailing at number three with 4,134.
Despite the individual successes of companies topping this year's list, 2015 actually saw a decrease in overall patents granted by as much as 1%. "After seven straight years of prolific patent growth, 2015 saw the first sign of de-acceleration," stated IFI CEO Mike Baycroft in a recent press release. However, he continued, "I wouldn't suggest though that the patent train is losing momentum as many companies continue to crank out more patents than the previous year." Qualcomm, Google, Amazon and several other companies have worked their way up in the rankings and are expected to continue to rise well into 2016.
2015 was also a big year for patent litigation, according to the Lex Machina 2015 End-of-Year Trends report published this January. Since 2014 patent litigation has increased by 15%, with a record number of cases exceeding previous years with the exception of 2013. In 2015 alone, the U.S. district courts reported a total of 5,830 cases filed, nearly half of which occurred in the Eastern District of Texas.