Tech Companies Hit the Road with New Automotive Patents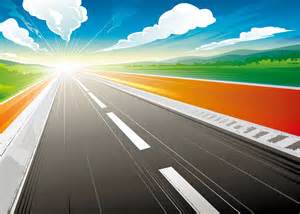 As the automobile industry moves full speed ahead, more and more tech companies are jumping on board, filing patents for autonomous vehicles, new battery technology and innovative infotainment systems.
In the last ten years, Samsung has filed more than 500 auto-related patents, most of which are focused on battery technology. Samsung SDI, a division of the company focused on "creating innovative renewable energy and energy storage system with cutting-edge technology," is responsible for several of Samsung's auto advancements, particularly the development of its lithium-ion batteries. These batteries have applications that reach far beyond mobile devices, and as the technology continues to improve, Samsung is looking to bring its product to a variety of new markets.
Google also seems to be working its way into the auto industry with over 300 patents filed in the last decade. More so than battery power, the company seems to be keeping its focus on navigation-related tech as it continues to develop an autonomous vehicle. This car of the future is literally "designed to take you where you want to go at the push of a button—no driving required."
Google's autonomous vehicle, in combination with a number of other patents, is centered on helping reduce the number of fatal traffic accidents (more than one million a year) by creating new products that help drivers safely navigate the roads. Just recently, the company filed a patent for "systems and methods for monitoring and reporting road quality" that would use a combination of GPS and sensors to detect and map potholes in a given area.
Apple is also giving the auto industry some attention with over 80 related patents filed in the last ten years. Rumor has it that the company is working on the production of its own electric car, a project the company has called "Titan." Though most of the project details have been kept under wraps, word is spreading that Titan could launch as early as 2019.