Congress Moves Forward with Patent Reform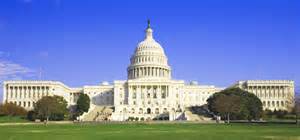 The House Judiciary Committee is pushing patent reform to the forefront, recently passing the Innovation Act by a vote of 24-8 after an intense markup session on Thursday. The bill, strongly focused on addressing the issue of patent trolls, would essentially change the way infringement cases are handled with amendments like fee-shifting and a protective "customer stay" provision. The bill, spearheaded by Chairman Bob Goodlatte, will now move to the House floor for a vote.
The Senate Judiciary Committee is also moving forward with reform, having just recently approved a version of the Protecting American Talent and Entrepreneurship (PATENT) Act. Similar in essence to the Innovation Act, this bill also targets trolls by raising the requirements for filing a patent lawsuit and putting limits on the discovery process.
Senator Orrin Hatch, member and former Chairman of the Senate Judiciary Committee, said in a statement following the bill's approval that, "The fundamentals of this bill are very good, with important, commonsense litigation reforms that include fee shifting, heightened pleading standards, demand letter reforms, and a mechanism to ensure recovery of fees against shell companies…and I am committed to work through all remaining issues to ensure that innovators in every sector and industry are protected from patent trolls."
Though many agree that the two reform bills successfully address the issues currently plaguing the patent system, some feel that they go too far and put small company patent holders and inventors at risk. Regardless, with the continued support of the White House, it's possible that one of these bills will pass into law before the end of the year.