Senate Judiciary Committee Approves USPTO's Michelle Lee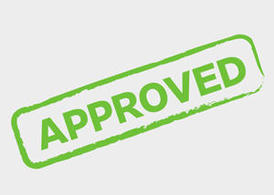 Just recently the Senate Judiciary Committee unanimously voted that Michelle Lee formally fill the role of director of the U.S. Patent and Trademark Office. Though Lee has unofficially held the title for the last two years, the Senate still needs to approve her as more than just an interim director. Former Under Secretary of Commerce and Director of the United States Patent and Trademark Office, David Kappos, left some big shoes to fill after leaving the USPTO, but so far it seems that Lee has proven herself to be a worthy candidate.
With a solid background in business, law and technology and a passion for innovation, Lee has all of the traits of being a true leader and was even included in Silicon Valley Business Journal's 2013 list of the top 100 most influential women.
Before her association with the USPTO, Lee worked for Google as deputy general counsel and head of patents and patent strategy, helping to build the company's portfolio from the ground up. During this time, Lee helped to advise Google in its pursuit of large patent deals, like the Nortel portfolio that later sold for $4.5 billion and the acquisition of YouTube in 2006, and remained a valued leader of the company for more than a decade.
With a B.S. in electrical engineering and M.S. in electrical engineering and computer science from MIT and J.D. from Standford Law School, there's no doubt that Lee's education has helped her to understand "firsthand the importance of technological innovation;" In a statement following the President's nomination, U.S. Commerce Secretary Penny Pritzker said of Lee that, "She brings decades of legal, technical and business experience in delivering real results for our nation's innovators."
Though it remains unclear when the full Senate will take Lee's nomination to vote, members like Senator Patrick Leahy are pushing for a quick decision.