ALS Association Pulls Trademark Apps for Ice Bucket Challenge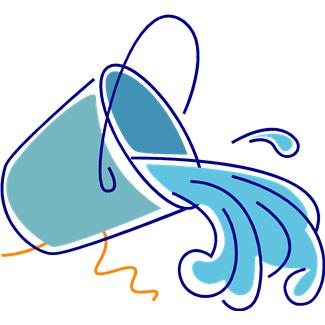 The ALS Ice Bucket Challenge has gone from fun Facebook video to social media sensation in just a couple of short months. Nominees of the challenge have 24 hours to either donate $100 to the ALS Association or post a video of themselves dumping an ice-cold bucket of water over their heads.
The idea is to raise awareness for Amyotrophic Lateral Sclerosis, more often referred to as Lou Gehrig's Disease, a neurodegenerative disease affecting roughly 30,000 people in the U.S. alone. Many participants in the challenge have urged friends and family not only to post their video, but to also donate a small amount of $5 or $10 to the ALS Association to show their support.
As a result, the ALS Association has raised over $90 million in just a few short months and is hoping to continue the challenge. In an effort to ensure that for-profit companies don't begin to capitalize on the campaign, the association filed two trademark applications with the USPTO covering the phrases "Ice Bucket Challenge" and "ALS Ice Bucket Challenge."
Not everyone was happy with the news of a possible trademark though, calling it "inappropriate" and comparing it to the attempts of certain businesses to trademark the phrase "Boston Strong" shortly following the bombing at the Boston Marathon. The applications for "Boston Strong" were denied, and shortly after the ALS Association filed for its own trademarks, it quickly withdrew the applications.
In a public statement, the association explained, "We filed for these trademarks in good faith as a measure to protect the Ice Bucket Challenge from misuse after consulting with the families who initiated the challenge this summer. However, we understand the public's concern and are withdrawing the trademark applications."