Washington Redskins Lose Trademark, File Appeal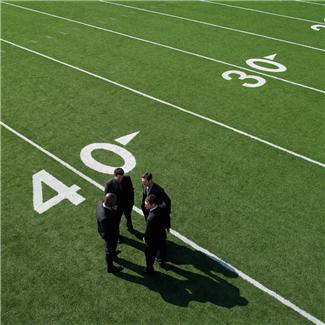 As the 2014 football season approaches, controversy over the Washington Redskins team name continues to build.
In June, the USPTO made the bold decision to take away six of the Washington Redskin's trademark registrations, claiming that the name violates laws banning "offensive language." The Trademark Trial and Appeal Board said specifically that the name is "Disparaging to Native Americans," and that it probably shouldn't have received a trademark to begin with.
Some say that the decision was long overdue, with the first case filed against the name dating back to 1992. A similar opinion was issued on the case in 1999, but was overturned soon after in 2003. Others, like team owner Daniel Snyder however, are claiming that the decision infringes free speech and that the name is actually a term of "respect."
The sides are pretty evenly matched, though several NFL commentators and other media professionals have made the decision to avoid using the name during this upcoming season. NBC's Ron Mott declared in a recent segment that "The pressure is mounting" for the Washington team to change its name, and that it might be more work than it's worth to hold on to it.
While rumor has it the team has already filed for a new trademark of "Washington Warriors," team execs have filed an appeal, and Snyder has made several announcements that the name isn't going anywhere. The Redskins branch is allegedly worth more than $1.5 billion, ranked by Forbes as the 3rd most valuable NFL franchise, and many believe that Snyder won't budge for anything but financial reasons.